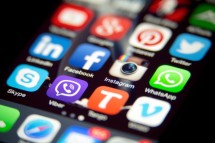 It's Tuesday again and time for me to unleash another tech-isode in my "Tech It Up Tuesday" series in which I share an edtech tool, app, site or other resource that can be utilized in the educational setting.
This week's geeky goodness is about to get started right here, right now with some info regarding the selection of apps for use in the classroom. With a myriad of tools available to teachers, it's sometimes mind-boggling trying to identify which are the most effective.
Let's face it… Flashy, colorful, unique apps will most definitely capture the attention of your students, but is this the way we want them to experience learning? Probably not so much.
That said, I have developed a three-step process to assist the teachers in my district with locating and then selecting the apps that will be the most effective tools for the classroom. Not only will this system help my colleagues decide which resources will be suitable for their students and curriculum, but these procedures will also guide me in determining which ones should be deployed to our iPads.
Check out the official (but continually evolving) BASD App Vetting Process in the form of a Smore flyer—one that provides our teachers with easy access to all of the resources needed to venture down the app selection highway!
Be sure to use the scrollbar to the right to check out the digital flyer in its entirety and/or click here to view a full-screen copy.
Classroom Connection:
Use this process (or a similar one of your own) to determine which apps are the most beneficial for the students in your classroom, school or district.
H-appy Vetting!