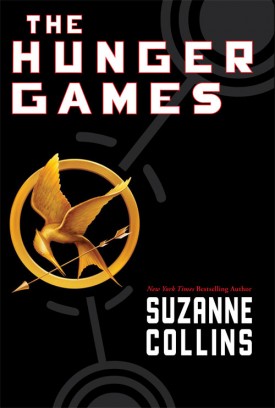 Want to integrate some of the latest pop culture into your classroom?    Then utilize the following resources to go in-depth with The Hunger Games:
» Avoiding the Path to Panem: A one-week Hunger Games Curriculum aligned to Common Core and NETS Standards.  This free download from Educurious includes rigorous, project-based lesson plans as well as three interviews with Gary Ross, Director and Co-Screenwriter of The Hunger Games.
In addition to using evidence from the text to infer what might have led to Panem, the post-apocalyptic world of The Hunger Games, students will use primary source documents found through research to support their analysis, communicate and inform others about what they've learned and how it applies to our world today, and create a Final Project with a "call to action" Glog on Glogster based on their informative essay.  (You can create an alternative final project if you prefer not to use Glogster.)
»  Pinterest | Teaching the Hunger Games:  A collection of all things related to teaching The Hunger Games, Catching Fire, and Mockingjay.
»  Hunger Games Connections:  A plethora of resources—teaching units, lesson plans, activities, projects, freebies and more!
» Scholastic | The Official Site of the Hunger Games:  Book and movie reviews, interviews with author Suzanne Collins, games/simulations, and free downloads (images, audio and cool widgets for any wiki, blog or web site).
Classroom Connection:
Tap into the latest Hunger Games craze by utilizing these resources to engage students in reading, writing, speaking and listening activities.
Can't find an activity to suit your needs?  Then create your own lesson or project.  For example, develop a unit of study which applies classic themes—courage, power, control, self-identity and family—to modern day issues.  Or discuss issues of power and control and how these concepts relate to events, politics and dictatorships that have occurred throughout history.
As Katie—author of the katieisateacher.com blog—put it:  One of the things that makes Collins' story so intriguing is that the Hunger Games themselves are literally set up like a modern reality show, in which viewers can vote and bet on their favourite competitors and send in sponsorships to aide in keeping them alive to the end. However, the extreme violence clearly involved begs the question how far is too far?  What a great writing and/or discussion topic!
With this popular trilogy, your imagination is the limit!