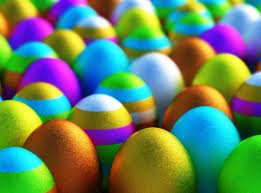 Whether you're in need of some Easter lessons with a spiritual nature or maybe you're just looking for some seasonal fun. Regardless of your interest, you're going to love bringing this holiday into your classroom with the following resources:
» Teaching Ideas offers an extensive range of ideas and resources to teach and learn about Easter—poems, stories, puzzles, curricular activities, images, banners, fonts, videos and Easter Egg Hunts.
» Poetry activities, interactive games, scavenger hunts, sequencing cards, puzzles, a variety templates and more await you on TES Connect—the largest teacher network in the world.
Larry Ferlazzo's Web Site of the Day is another site packed with online resources for teaching and learning about Easter and Passover. A few that stood out for me include a variety of Easter videos and articles from the History Channel, the Easter Bunny Rap, How Easter Works and Easter by the Numbers—a fun infographic about this holiday.
Lastly, Education World contains resources for teaching science, graphing and creative writing that fit perfectly for Easter fun and learning.
Classroom Connection:
Use these themed lesson plans, activities and materials to teach students about Easter and Passover.
† Wishing you and yours a blessed week! †