Today's students are no doubt immersed in a variety of technologies from a young age. They're wired, digitized and quite frankly, their skills and knowledge never cease to amaze me. They have no fear so they experiment, think and innovate in ways that have no limits—which from an educational point of view is just awesome! Tools, apps and devices present students with endless ways of expressing themselves via audio, images, video and multimedia projects.
But as educators, it is not only important to encourage our students to push the technological envelope, but it's equally essential that we teach them to navigate the digital world in a responsible manner. Unfortunately, students (and people in general) have the tendency to ignore the fact that media is regulated and requires compliance of copyright rules and fair use guidelines. Just like they need to be taught the basics of math and science, students need to learn that just because media is accessible, downloadable and free that this does not necessarily mean it's acceptable to reuse it in a project of their own—especially without possible restrictions.
That said, the nifty infographic shown below can serve as a great resource for teaching students how to properly cite images and graphics obtained from the Internet.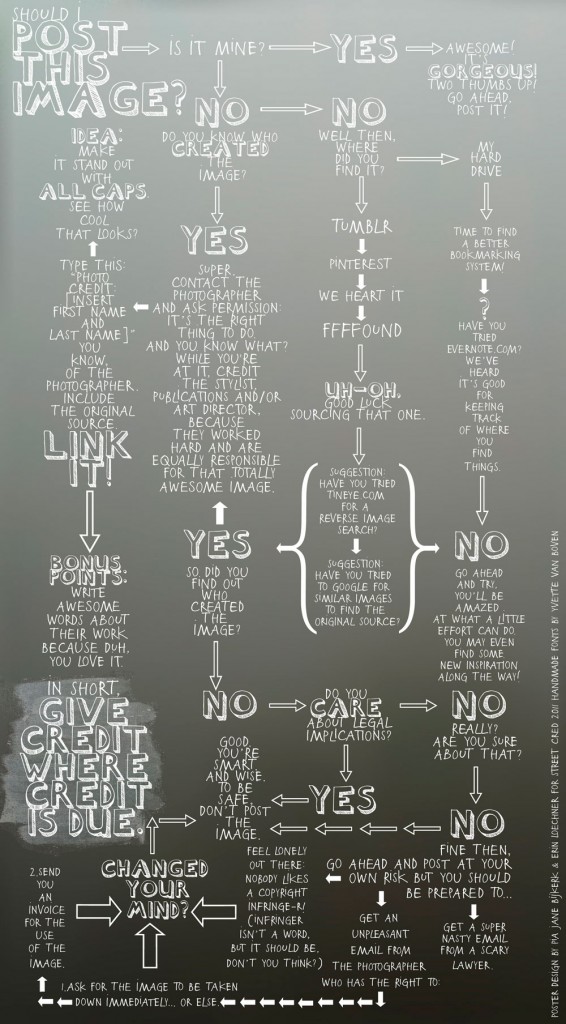 Thanks to Med Kharbach, author of the Educational Technology and Mobile Learning blog, for sharing this useful visual!