Believe it or not, sometimes the most confusing part of a presidential election is the process our country uses to determine who this person is going to be. That said, if you're in need of a concise way to explain to your students how Americans elect the President of the United States, then check out this infographic that provides users with a visual path to White House.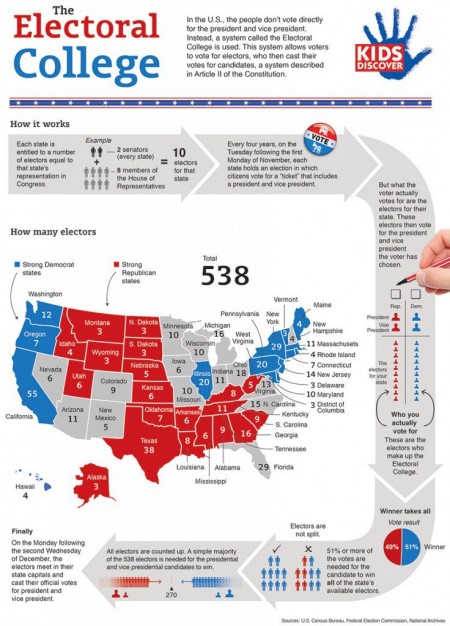 Need a document containing this info for your classroom? Download a pdf here.
Classroom Connection:
Use this step-by-step breakdown of how the Electoral College works to teach students how this process is used to determine who going to be the next President of the United States. As an added bonus, students could generate their own product to show their understanding of this concept. Any tool or app that allows them to generate an infographic, video, slideshow, presentation, etc. would work!
Thanks to Kids Discover for creating and sharing this useful infographic.